30 January 2021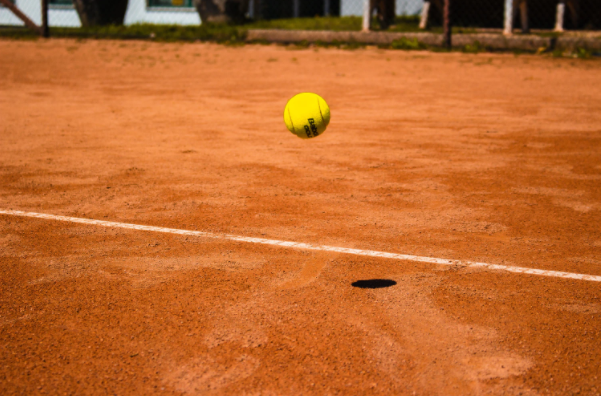 No, we're not talking about your tennis game; we're talking about your website bounce rate, or the percentage of time a visitor to your website leaves without taking a specific action. This action might be something like clicking a link, making a purchase, or filling out some sort of online form you have; it's dependent on the metrics you want to measure and the action you want visitors to take on your site. No matter what type of industry you're in, though, you'd probably benefit from lowering your bounce rate. Here are a few quick tips from internet experts on how to lower your easily lower your bounce rate and get better results from your website. 
Make Sure Your Content Is Relevant
When someone searches something on Google, they are usually searching for something specific. If they see your site pop up in the results, they're expecting your content to be relevant to their initial search query. This is related to SEO in making sure your content shows up on search engines, but making your content relevant will keep visitors on your page, which will boost your rank on search engines. At any rate, relevant content will keep expectant visitors on your page, and hopefully, get them to take some action. 
Fix Your Webpage Load Time
Have you ever clicked on a web URL and then proceeded to wait for it to load? Even a load time of a couple seconds these days is equivalent to eternity, and many visitors don't have the patience to sit and wait for a page to load. Therefore, lowering your bounce rate could be as simple as trying to get your load time down. To find ways to speed up your website's load time, check out this list from WebFX, which might include just what you're looking for. 
Simplify Your Calls to Action
Your calls to action are simply the buttons or links you have that encourage the user to take some action. This might mean signing up for your newsletter, creating an account, or making a purchase. Regardless, you should only have one call to action on any given page, so you don't confuse your visitor. Too many CTAs may overwhelm your reader and they'll just move on to the next site. 
Review Your Formatting
Your website formatting can be important as well. Large walls of text without any white space, images, or graphics (which you can design for free here), can quickly overwhelm people in this age of very short attention spans, although walls of text are intimidating in any format (even books). Therefore, double-check your formatting to see if you can include more images, sparsely-placed advertisements, bullet lists, or tables, all of which can hold a visitor's attention longer and, hopefully, get them to stay on your page. It's all about making your page more readable and, therefore, enjoyable.
Market to the Right Audience
It might seem obvious, but you should be marketing your content to the right audience across social media or through your use of keywords. If your content isn't getting in front of the right people, your bounce rate is going to be high. Relentlessly research your target market, find out what they want and need, and deliver that content to them. And if you understand the keywords your users are searching for, you can understand their intent and build content that meets that intent. Getting your website in front of the right eyes can be one of the quickest ways to lower your bounce rate and get people to take action on your page.  
If you need our help to get the most out of this strategy …
– Give us a call now on 020 3695 9315